There are many countries in this world. There are 195 independent countries in this world. Every country has their food and agricultural tradition. In this world there has a national statistical organization is called (NASS) National Agricultural Statistics service. Nass has 46 field offices in the US and a headquarter in Washington d.c.
Agriculture is an important site for countries . because of that agriculture productivity is important not only for the country it's also needed for security and good health for the population . There are some countries in this world, they produce more agricultural product. They are helpful for us. Without those countries, we never can think of about a good world. The United States, China, India, and Russia, Bangladesh are the leading countries to producing vegetable crops. China is the leading producer of rice, wheat. Us is the first to producing corn. Africa and Asia produce a big number of Millet.
A short list of some foods in various countries:
1. Roast Beef and Yorkshire Pudding: England
2. Souvlaki: Greece
3. Bigos: Poland
4 . Falafel: Abu Dubai
5. Bulgogi: Korea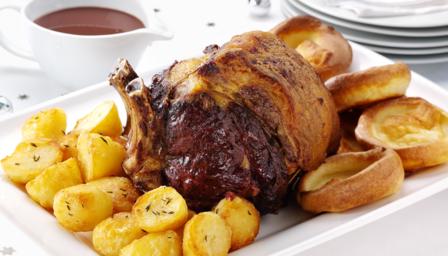 Roast Beef and Yorkshire Pudding,Source: BBC
Souvlaki  Source: Wikipedia
Every country has a main food.
Rice is the main food of the people of Bangladesh. It is the seed of paddy. Half of the people of the world live on it. Rice grows at the top of a weak stick like the stem . The plant is 3-5 feet high. Rice grows in hot and moist climate. Heavy rainfall is very important for its good growth.

Rice grows in Bangladesh, India, China, Japan, Sri Lanka, Malaysia, Myanmar, Indonesia, Egypt, and The USA.
Sylhet, Mymensingh, Rajshahi, Dinajpur, Rangpur, and Barisal are famous for rice in Bangladesh.
In Bangladesh, there are three main types of rice: Aus , a man, boro. Aus paddy is sown in highlands in spring and summer and reaped in the rainy season. Aman paddy is sown in lowlands in the rainy season and harvested in winter. Boro plants are transplanted in marshy lands and reaped in the later part of spring. There is another kind of rice called iron. Aman paddy is the best in quality.
Rice is used as our main food. Muri, Chime, Khai are made from it. Polao is also made of rice. Many kinds of cakes are also made from rice. The straw of paddy is used in many ways.
Rice is our staple food. In our country, people usually eat a day thrice. Our land is suitable for its production. So we should scientific in its cultivation.
I think the national food is proud for a country.